Vegetarian Recipes For Christmas Easy Glazed Carrots – Glazed Carrots are a favorite side dish for the loved ones. These roasted carrots aren't merely picky eater accepted, but I have had multiple men and women who believe they don't as carrots inform me that they adore them.
When my buddies at Walmart requested me to talk about a favorite recipe of mine that utilizes seasonal, locally grown produce, this glazed carrots recipe came to mind immediately. With the holidays coming up, I have simple holiday dish recipes around the mind. These roasted carrots are going to be on my Thanksgiving table, and I understand you will adore them as well. Thanks for Walmart for ridding this post and I want to share among our favorite family recipes !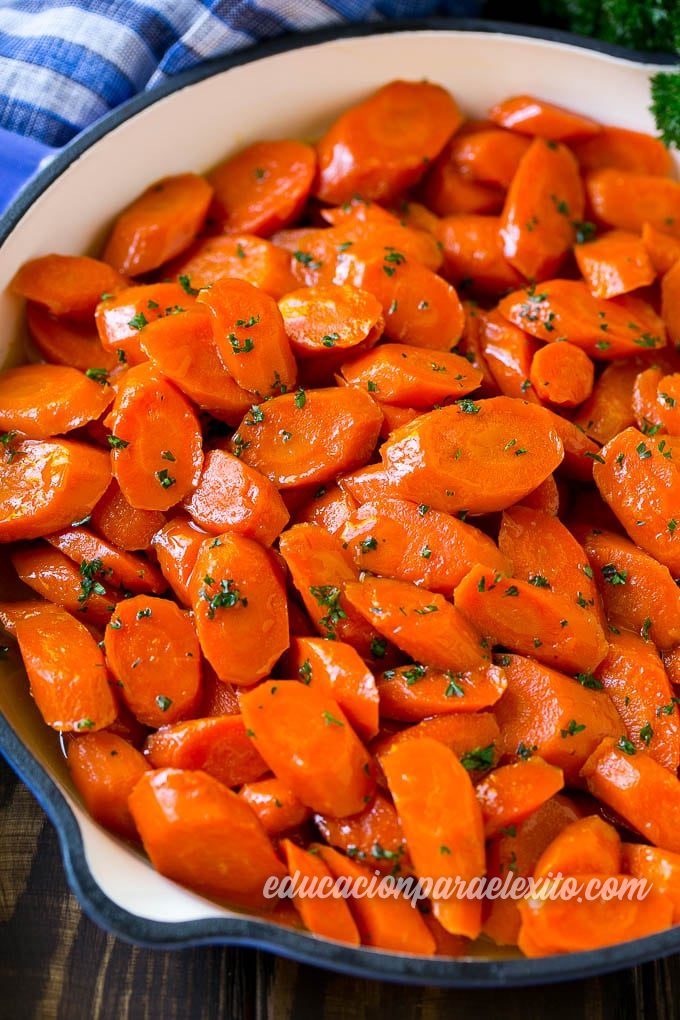 LOCAL PRODUCE
A lot of men and women are surprised to learn you could buy locally grown produce in Walmart stores. And by locally developed, we're talking food that is purchased and sold right in precisely the exact same state. Walmart offers fresh produce by purchasing fruits and vegetables directly from growers.
I love having the ability to shop for fresh, local produce fast and easily at my local Walmart. While I'm there, I may also pick up my prescriptions, grab a fresh tube of mascara, find more cute new Pioneer Woman kitchen goods to buy as gifts (maybe for me personally, but going on) and also catch some wrapping paper to wrap those presents with. Most of us have such busy lives, and having the ability to take care of almost all of my to-do list in 1 place always helps make things easier. It is excellent that Walmart makes it so easy to buy local produce in my one-stop shopping excursion. That local produce can even be delivered to my car when I use Walmart's same-day supermarket pickup!
Roasted carrots
Back to these tasty glazed carrots! In regards to carrots, I love baby carrots for snacking and full size carrots for snacks. It is possible to use baby carrots in this recipe, however, I find that the roasted carrots flavour comes out best with full-size carrots. To make, I peel the carrots, then cut on themcover them in glaze and pop them inside the oven.
For the glaze, I utilize a combination for olive oil along with agave syrup. Maple syrup may be used in place of agave in this recipe if desired. That said, we love the warm, nearly caramelly flavour that agave syrup supplies, and you'll be able to pick it up at the local Walmart as well. I combine that with some salt, pepper and a little cinnamon, and set all of them into a Ziploc bag to coat and shake thoroughly. If you want to ramp up the sweetness, then you can throw in two tbsp of brown sugar as well.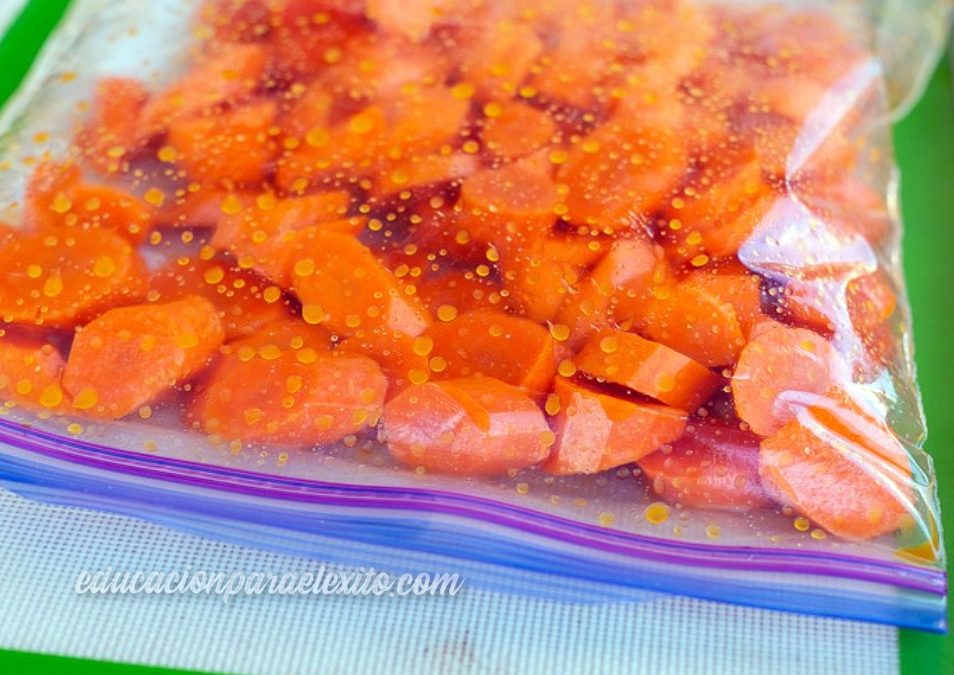 Then into the oven, then it moves for 25-30 minutes. Since I prefer mine to have a bit of bite left in them, I always undertake them somewhat and pull them by the 25-minute mark, however you can try yours using a fork and then pull them out when they are just the consistency you want. After eliminating them from the toaster, I top them with a few fresh, local parsley picked up from my local Walmart, and they are ready to serve.
Ingredients
1 pound fresh carrots washed and peeled
2 tbsp olive oil
2 tbsp agave syrup maple syrup can also be used
1/4 tsp cinnamon
salt and pepper to taste
1/4 cup fresh, chopped parsley
Instructions
Preheat oven to 400 degrees F.
Slice carrots diagonally into approximately 1 – 1.5″ size pieces. Try to keep pieces similar in baking size, meaning the small end of the carrot would have larger cut pieces while you'd want to cut the larger end of the carrot thinner.
Combine olive oil, agave syrup, cinnamon, salt and pepper and stir well to combine. Transfer to a large zipper top bag. Add carrots, close and shake well to coat thoroughly.
Bake for approximately 25-35 minutes, or until desired tenderness has been reached. Start checking carrots with a fork at 25 minutes, testing to see how easily the fork pierces the carrots. When carrots are soft and easily pierced, they are done.
Remove from oven, transfer to a serving dish, and sprinkle with fresh chopped parsley. Serve immediately.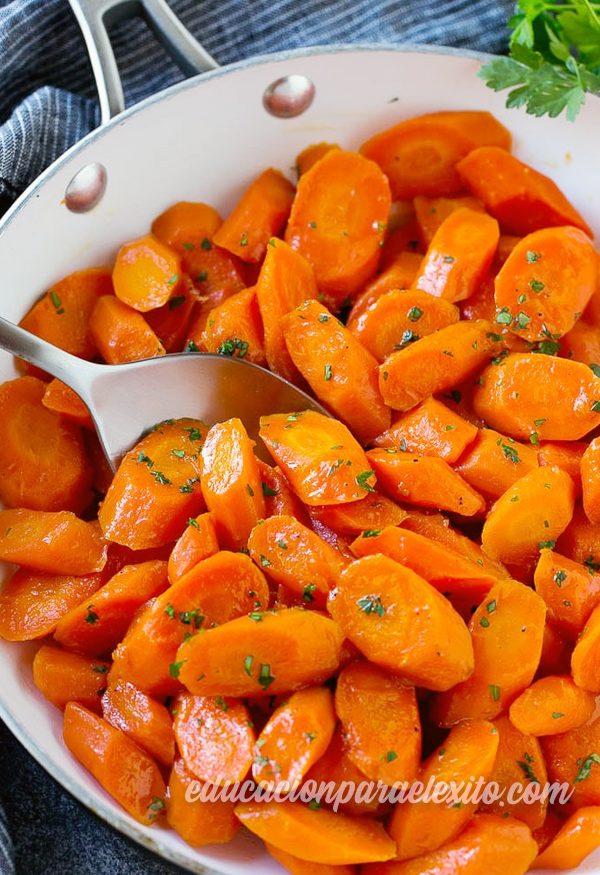 Nutrition
Calories: 94kcal | Carbohydrates: 12g | Protein: 0g | Fat: 4g | Saturated Fat: 0g | Cholesterol: 0mg | Sodium: 52mg | Potassium: 241mg | Fiber: 2g | Sugar: 8g | Vitamin A: 12630IU | Vitamin C: 4.5mg | Calcium: 25mg | Iron: 0.2mg